St Augustine Sod Jacksonville
St Augustine sod Floratam is the most widely used grass in Florida. It has thick leaf blades and grows poorly in cold and shade. It will not grow well unless the re-sodded lawn gets 6 hours of sunlight daily. There are shade tolerant types of St.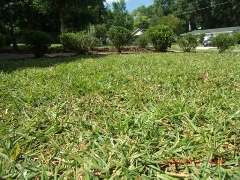 St Augustine sod see Types of St. Augustine sod and how they grow. St. Augustine grass grows vigorously in warm weather, but has a relatively long period of dormancy in Jacksonville Florida and greens up more slowly in the spring. Chinch bugs are now a major pest of Floratam sod lawn grass. It is also susceptible to gray leaf spot and other diseases. It should be mowed at 3.5 to 4 inches.
St. Augustine Grass
Advantages of St. Augustine Sod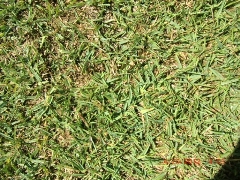 -
St. Augustine sod
has a green to blue-green dense turf
-Establishment of
St. Augustine grass
from sod is quick and easy
Disadvantages of St. Augustine Sod
-It has poor wear tolerance and will generally not stay green throughout the winter months
-insect pest of
St. Augustine grass
is the chinch bug